UNITAMS celebrates International Women's Day
On the 8th of March UNITAMS joined the whole world in celebrating the International Women's Day, which 2022 theme is "Gender Equality Today for a Sustainable Tomorrow".
The Mission celebrated the day amongst women and girls of South Kordofan State. Upon arrival, the Head of UNITAMS, Mr. Volker Perthes, and his team were received by the Government's Secretary-General, Mr. Abdalla Abdelrazig, and Humanitarian Aid Commissioner, Ms. Rawiya Kamal. The delegation proceeded to UNISFA Headquarters in Kadugli for a meeting with the United Nations Country Team.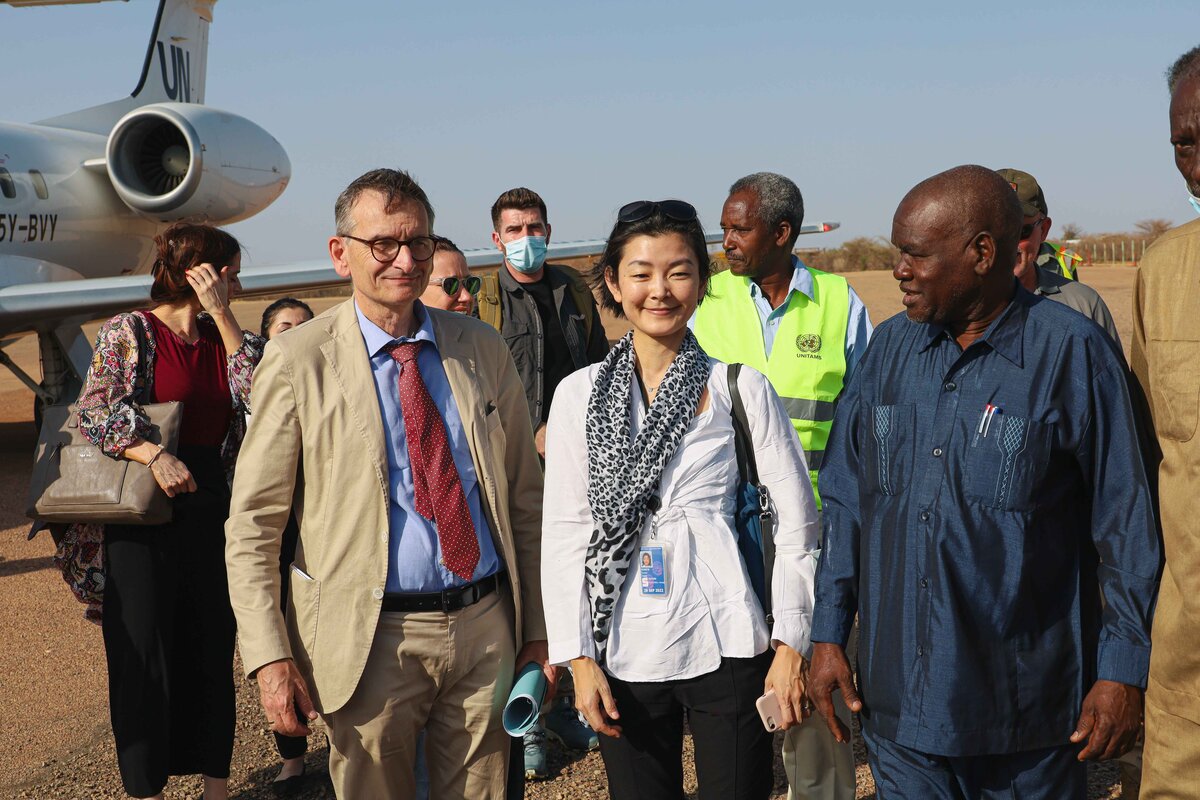 In recognition of the leading role of Sudanese women, a group of women leaders participated in a series of activities, including the Photoville exhibit 'In their hands- Women Taking Ownership of Peace', which sheds light on the work of women peace activists and tells the stories of women working for peace in their communities.
The photo exhibit was set up in the courtyard of Kadugli Secondary School for Girls, where the inspirational women held a dialogue with teachers and students, sharing their ambitions, dreams, and struggles, as well as the challenges they face as women and girls in their communities. They discussed their fights and stories with pride and hope.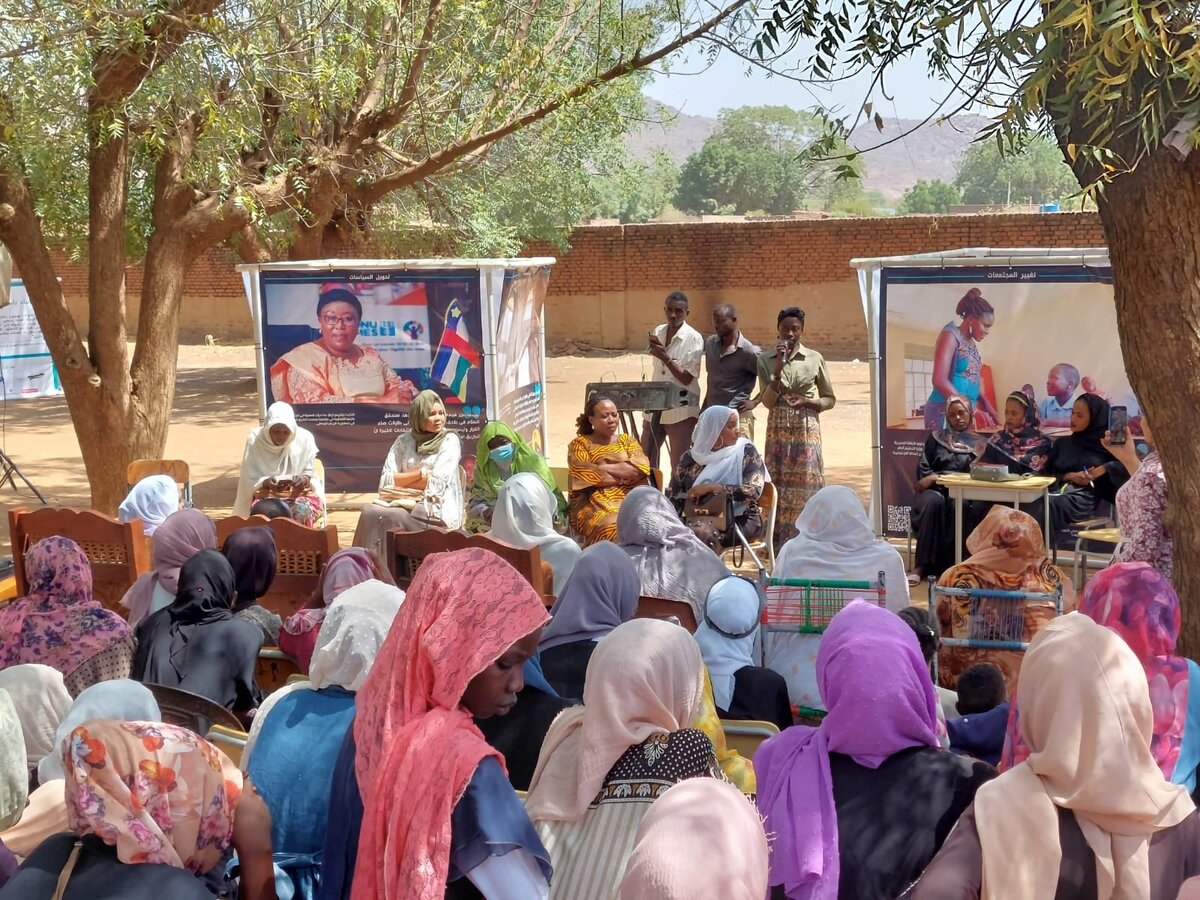 SRSG Perthes addressed the audience and commended the prominent role of Sudanese women. He said that women have proven themselves and stressed the importance of empowering girls, protecting their rights, and investing in their education.
Activities also included a round-table discussion, in cooperation with the World Food Program office in Kadugli, where representatives of civil society organizations, local community and women groups discussed the hard living conditions in the area and the negative impact of the conflict in South Kordofan and Blue Nile states on the area's political and economic development. They added that the conflict affects the empowerment of women and increase the already existing gender inequality. Discussions highlighted the importance of including women's priorities in issues of peace and security at all levels.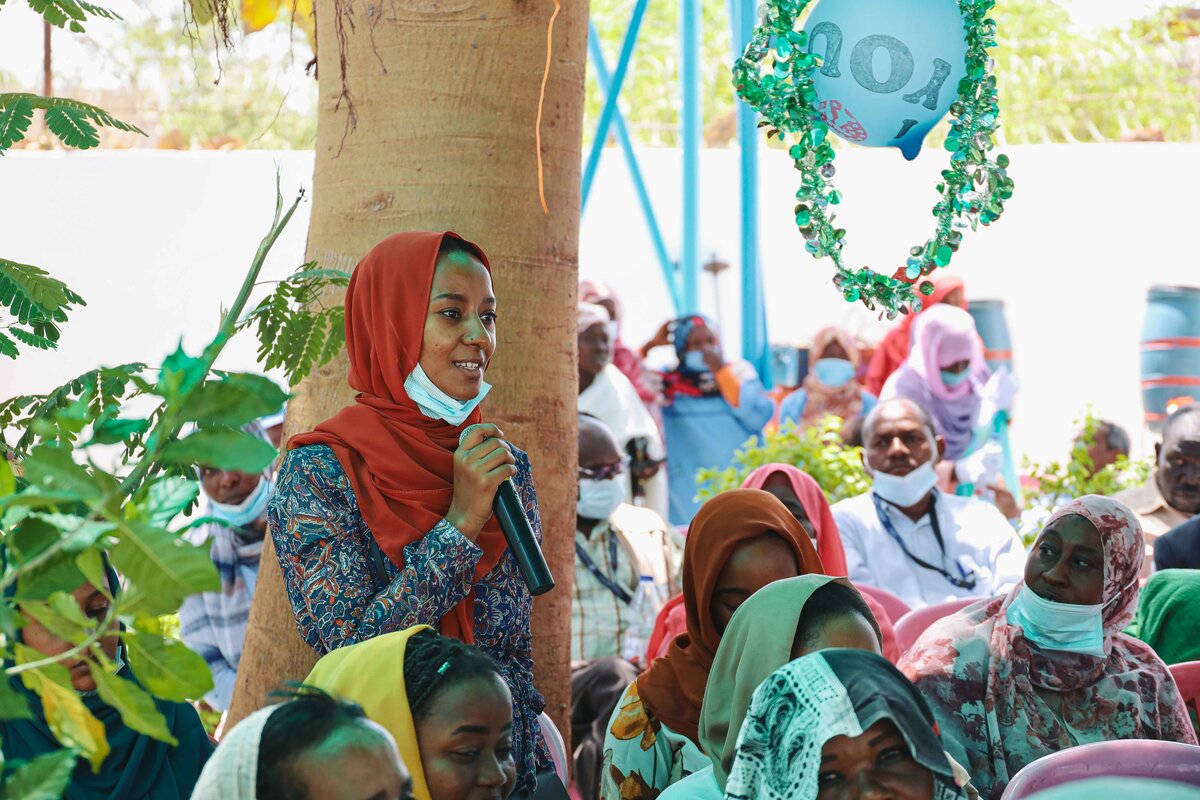 The delegation concluded the day with a visit to Al-Hamra, an area 33 km south of Kadugli, where a United Nations Mine Action Service (UNMAS) team held a presentation on procedures related to mine clearance. They explained the importance of strengthening local efforts to eliminate the threat and impact of landmines, explosives, and remnants of war.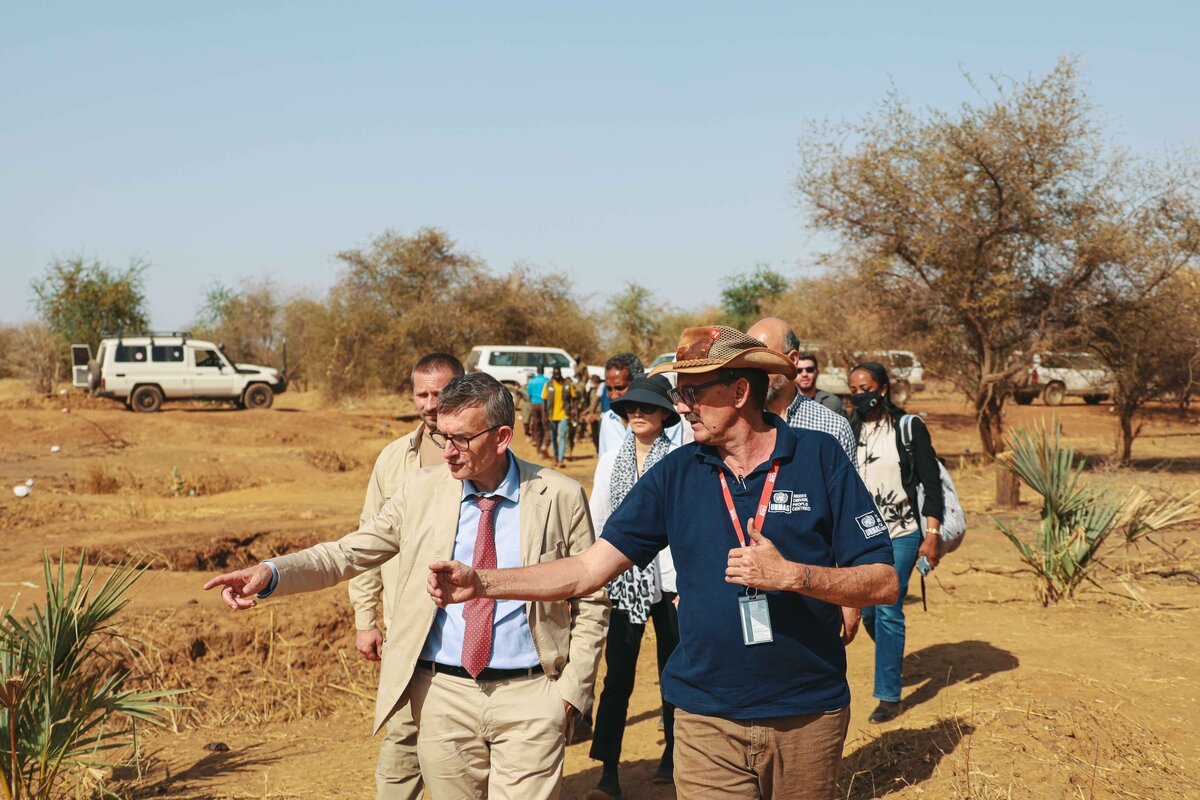 Ekram Babikir, the first Sudanese woman to specialize in the field of mine and remnants of war clearance in Sudan, gave a practical demonstration on mine clearance. She explained that she was determined to join this field because she truly believes in her role as a humanitarian and patriotic woman and wishes to help protect her community and establish security and stability in South Kordofan.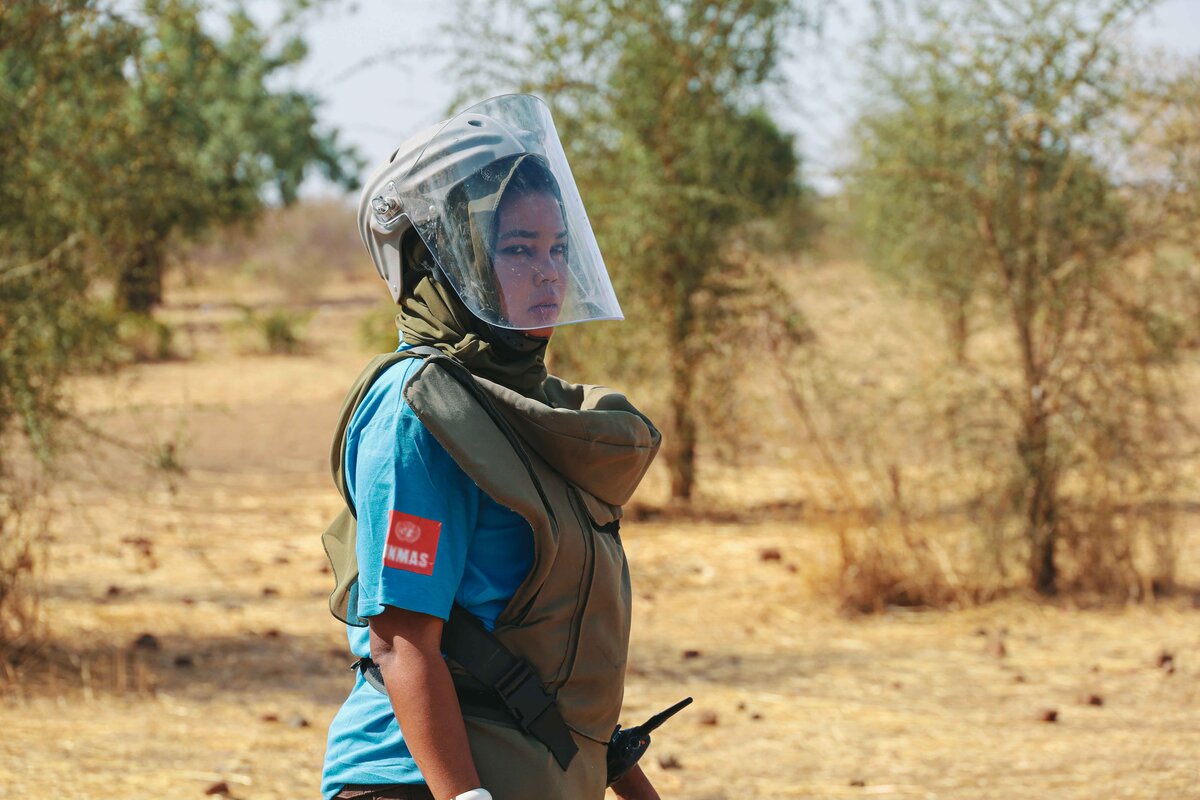 To read the story in Arabic, click HERE.