A train trip to the River Nile State
UNITAMS SRSG Mr. Volker Perthes paid a two-day visit to River Nile State in northeastern Sudan on 24-25 August 2021. He was accompanied by Mr. Eddie Rowe, WFP Resident Representative in Sudan.
The delegation arrived at Atbara by train, onboard newly restored cars traveling on the third-largest railway network in Africa, and were received by representatives of the Sudan Railways Corporation (SRC) and their special musical band. 
Dr. Amna Al Makki, Walia of the River Nile State, welcomed the group at the station before leading them to her office in Ad Damer. They met with the General Secretariat of the Government and discussed issues faced by River Nile State residents and efforts to address them. The SRSG presented the UNITAMS mandate and reiterated the support of the United Nations in Sudan in ensuring a peaceful political transition.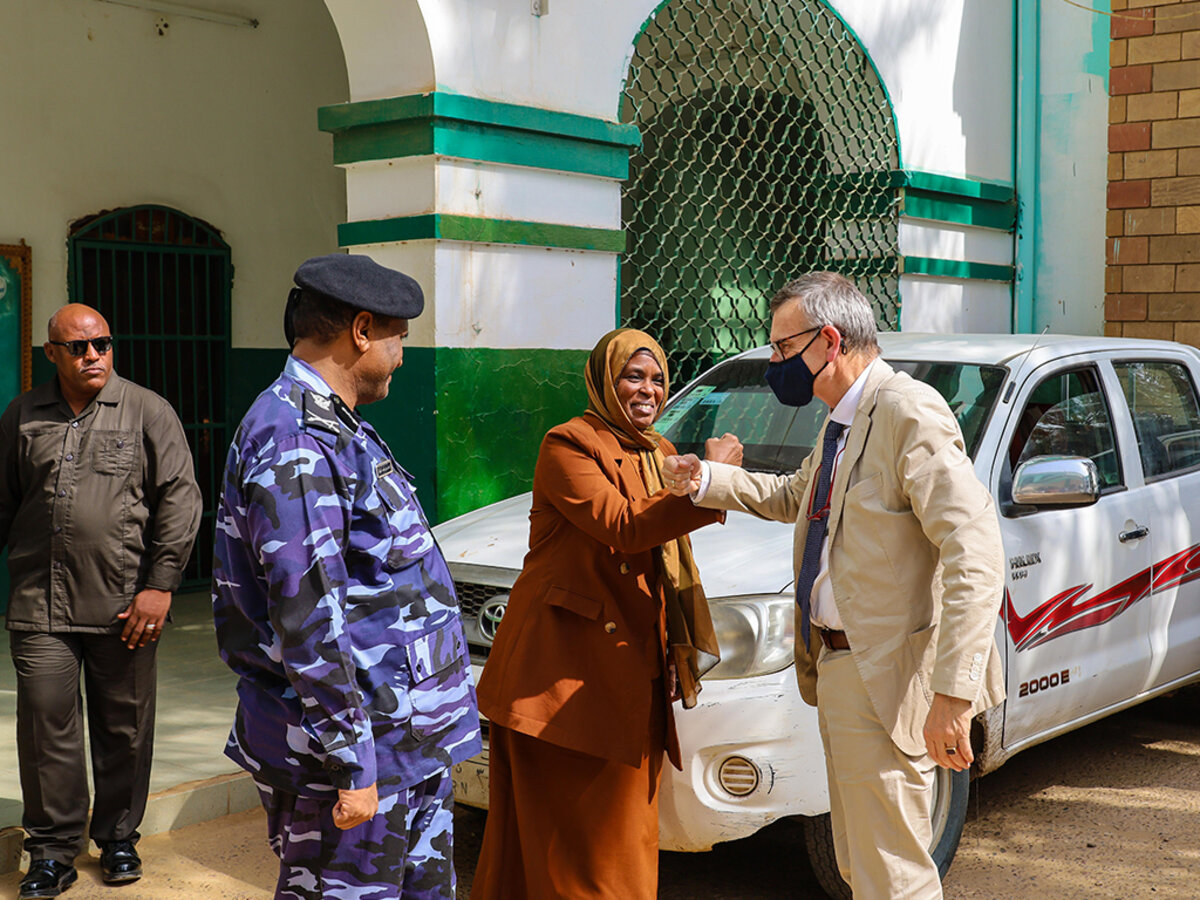 Back in Atbara, the delegation paid a visit to the SRC where they met with staff and administration. Mr. Perthes stated that, by choosing to ride the train, he wanted to send a message that there is a real alternative to road transport in Sudan. Mr. Rowe mentioned the collaboration between WFP and the SRC to assess the railway network and identify work priorities to rehabilitate sections of the network.
After a visit to the workshop where wagons get repaired and maintenance work is done by experts SRC engineers, the delegation headed to the Railways Museum to learn about the history of train travel in Sudan.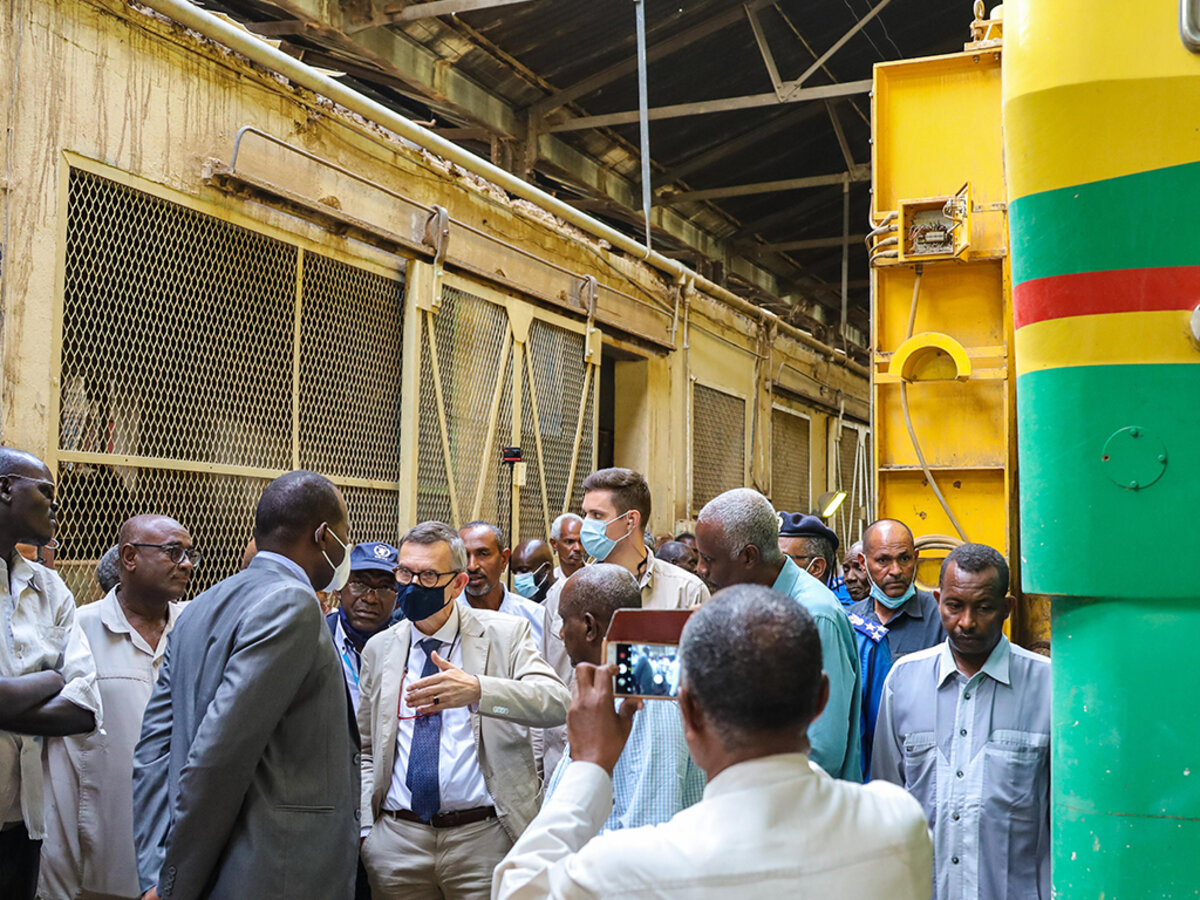 On Wednesday, the group drove to Kadabas and met with Sheikh Muhammad Haj Hamad Al-Jaali, the Sufi leader of the Qadiriyah Khurasaniya Ja'ali. The SRSG explained UNITAMS' mandate and stressed the readiness and commitment of the mission and the UN family to ensure effective support to all stakeholders in the region.
From Kadabas, the delegation returned to Atbara to visit the Nile Valley University Administration and meet Vice-Chancellor Ms. Elham Shareef. Mr. Perthes emphasized the role the University plays in building the capacities and capabilities of the students. He then engaged with representatives of women and youth groups, civil society organizations, and resistance committees on the democratization process in Sudan. At the end of the visit, SRSG Perthes expressed his appreciation for their leading role in gaining freedom and justice and called on all parties to work together, with support from the United Nations, to promote peace, stability, and development in Sudan.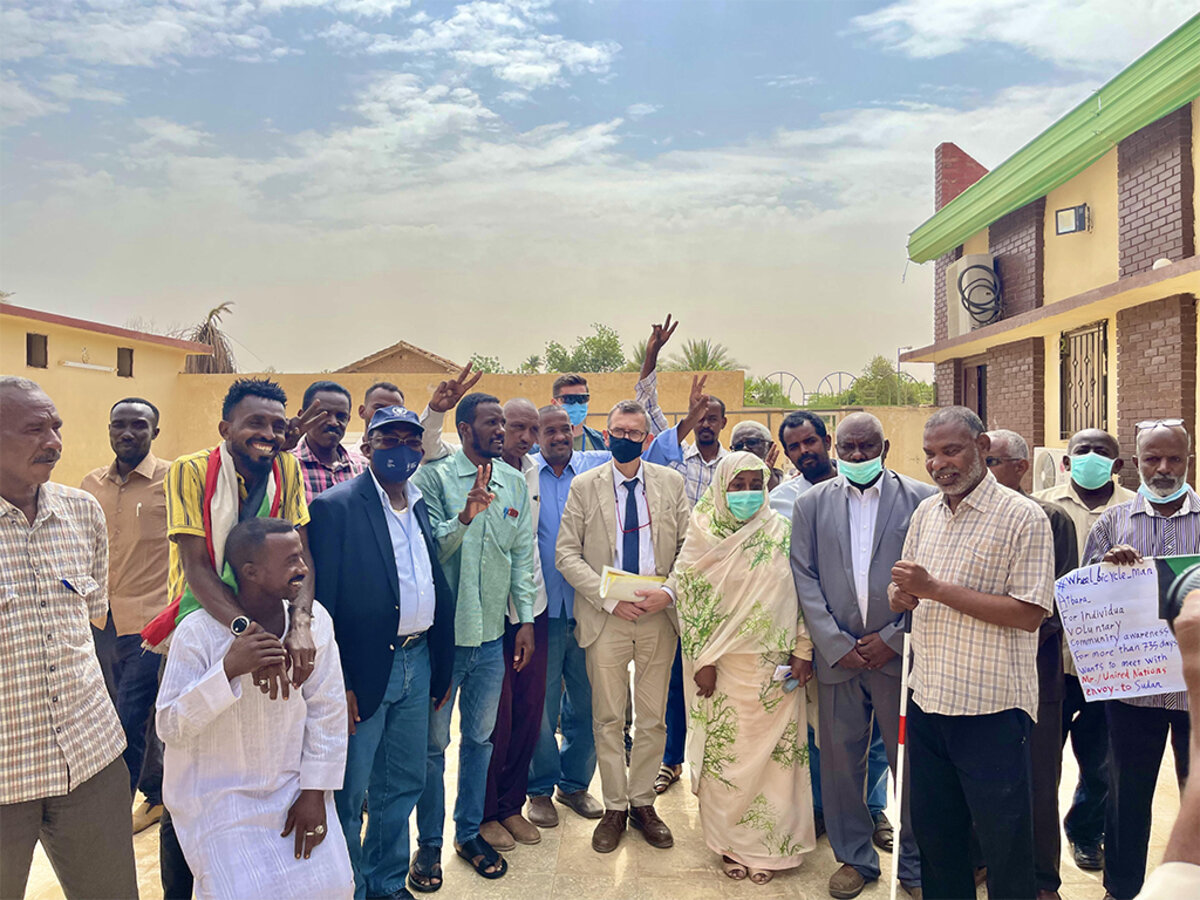 On its way back to Khartoum, the delegation stopped at the Bajrawia to visit the famous Meroe Pyramids, a UNESCO Heritage Site, in the presence of M. Mahmoud Suliman Bashir, Director of the Island of Meroe World Heritage Site.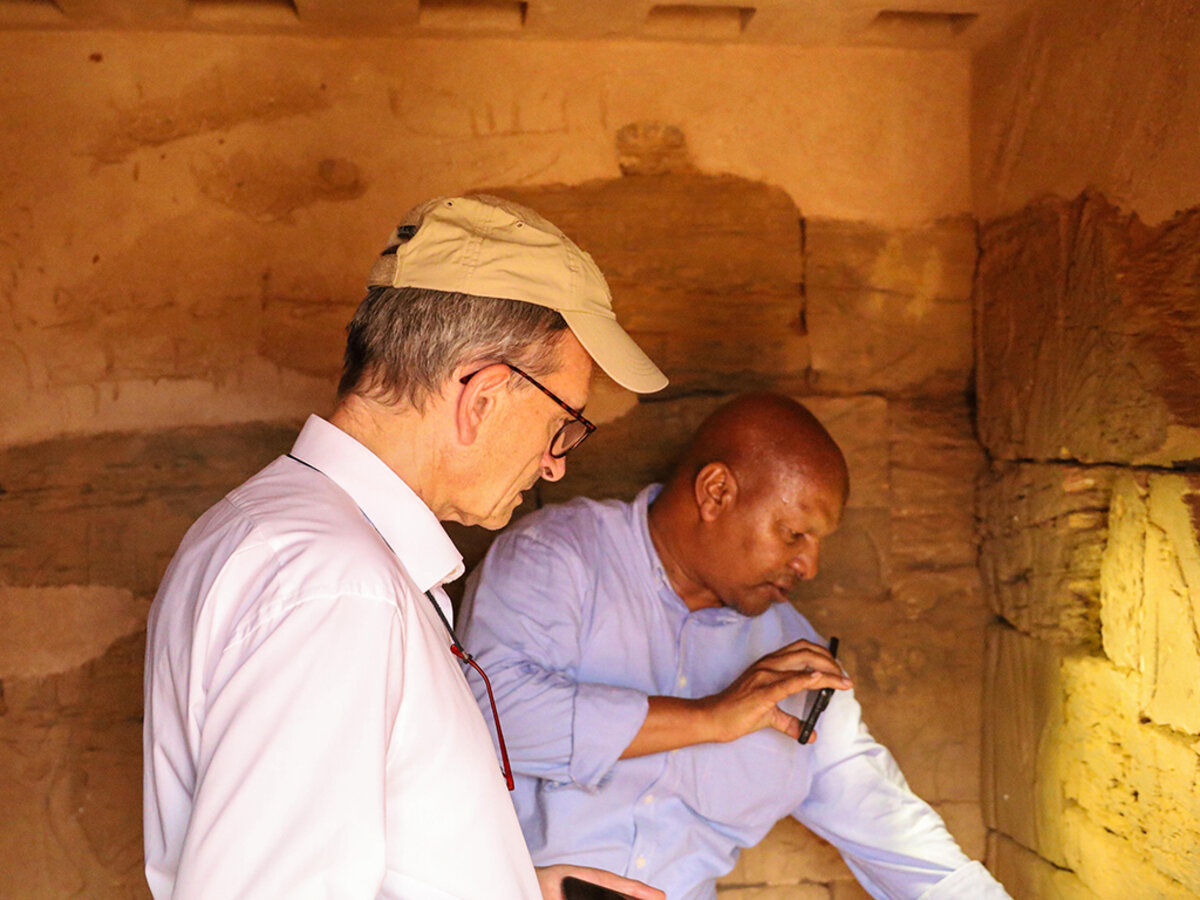 To read the story in Arabic click HERE.