Thirty-Five Female Judges Join UN in Sudan's Commemoration of the First International Day of Women Judges
On 10 March, the United Nations Integrated Transition Assistance Mission in Sudan (UNITAMS) and the United Nations Development Programme (UNDP) in collaboration with UN Country team partners marked the first International Day of Women Judges.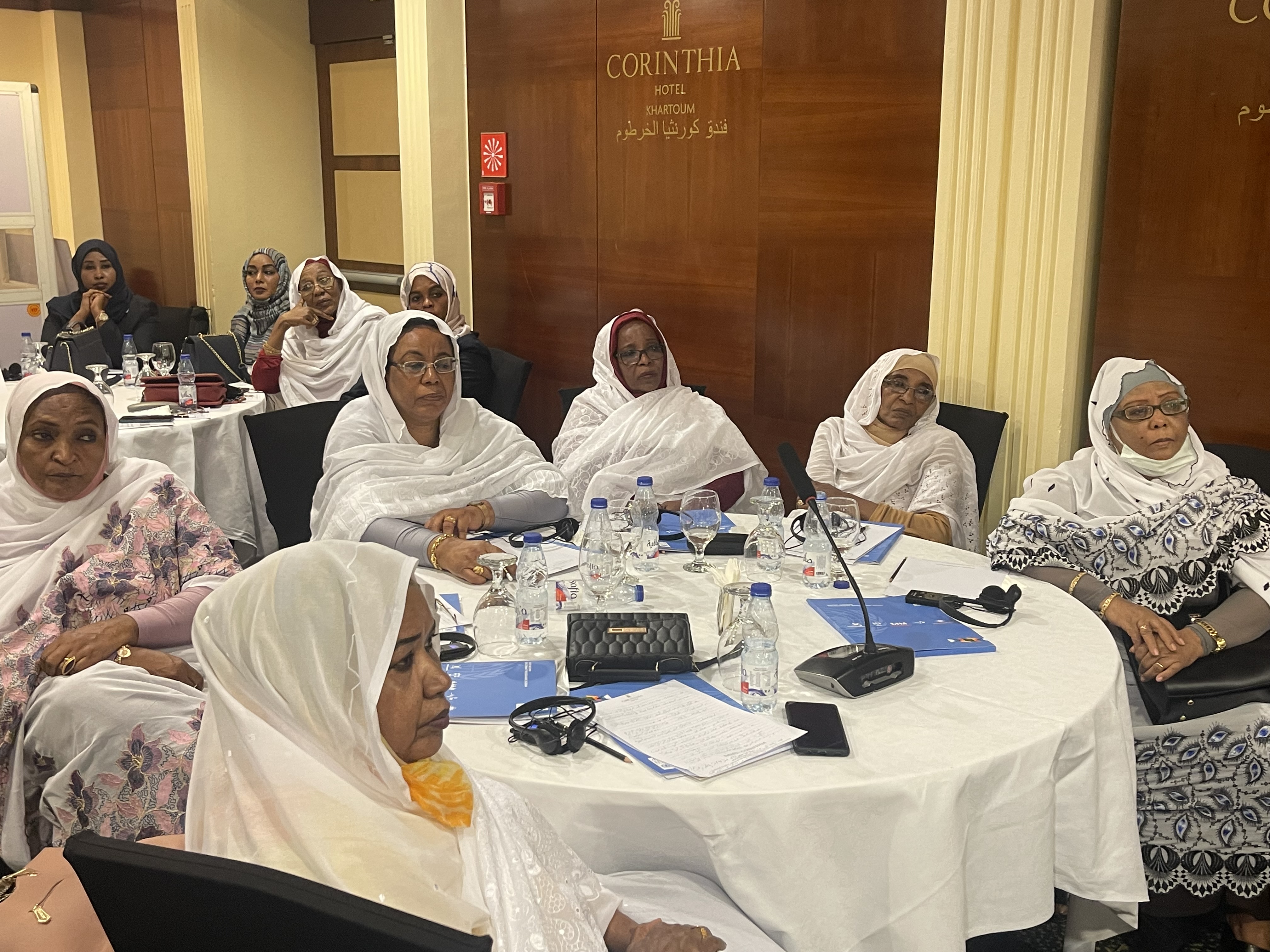 Thirty-five female judges took part in the event. In Sudan, there are 214 female judges at various levels of courts in the Judiciary system. Female judges who participated in the event represent 17% of the total number of judges in Sudan.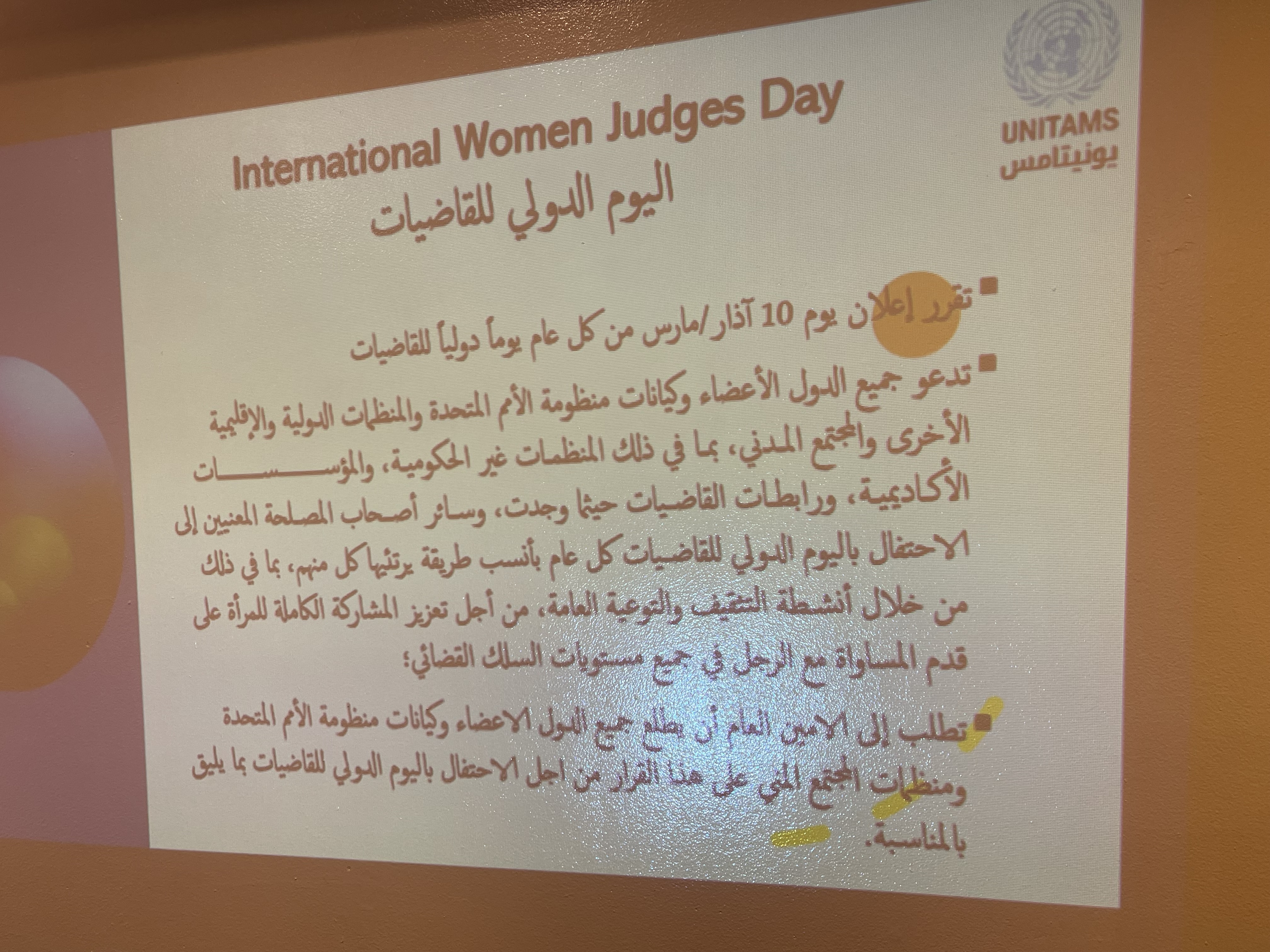 The celebration promoted General Assembly's resolution 75/274 of 28 April 2021 designating 10 March of each year as the International Day of Women Judges. The resolution mandates that organizations promote the full and equal participation of women at all levels of the judiciary.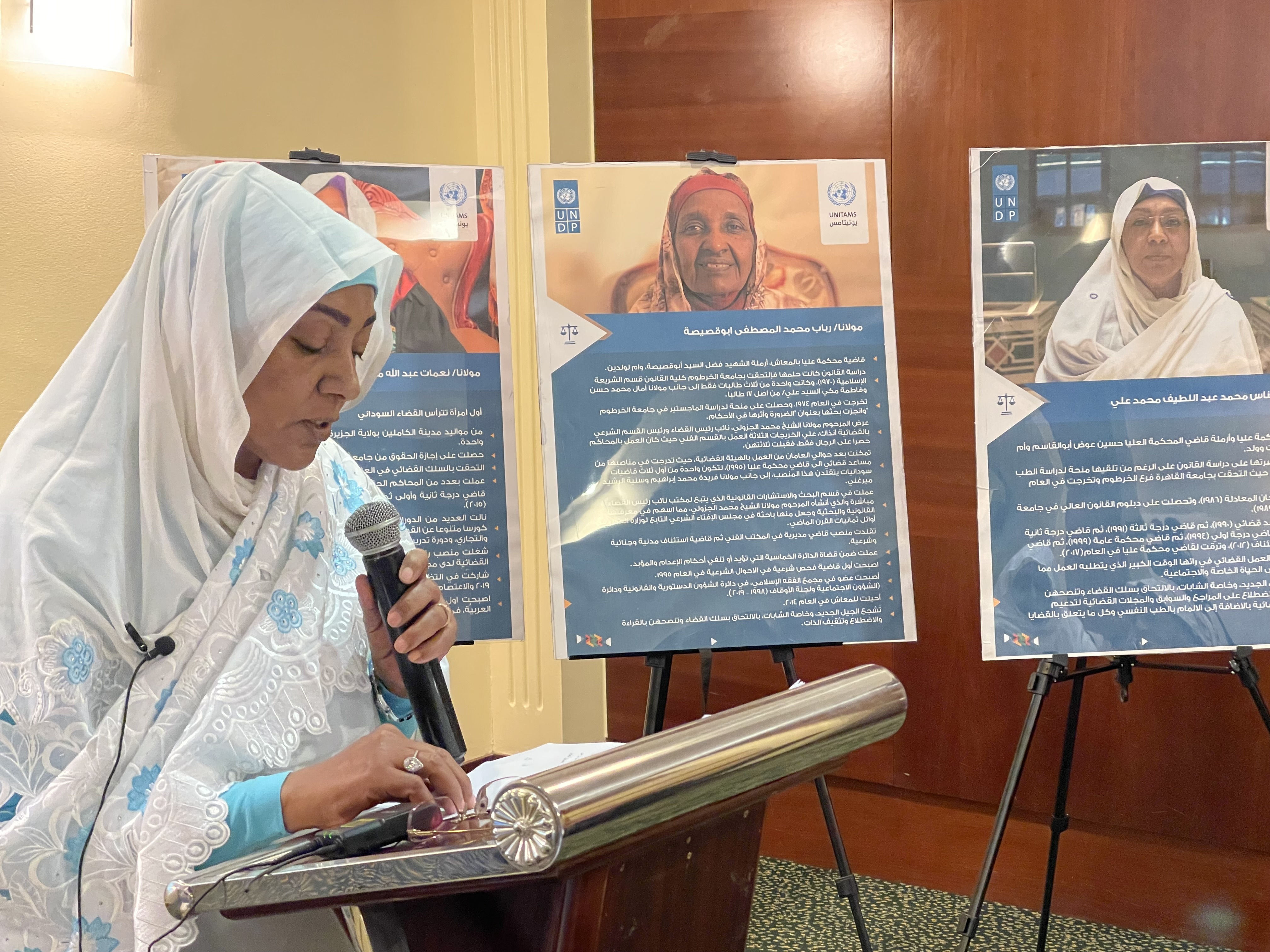 "As a Supreme Court Judge, I take pride in the fact that 10 March was designated as International Day of Women Judges and congratulate the Sudanese female judges of various levels of courts all over Sudan who are putting tremendous efforts to achieve justice and gender equality in Sudan" said Einas Mohamed Abdullatif, a judge of Sudan Supreme Court, who presented a keynote during the celebration.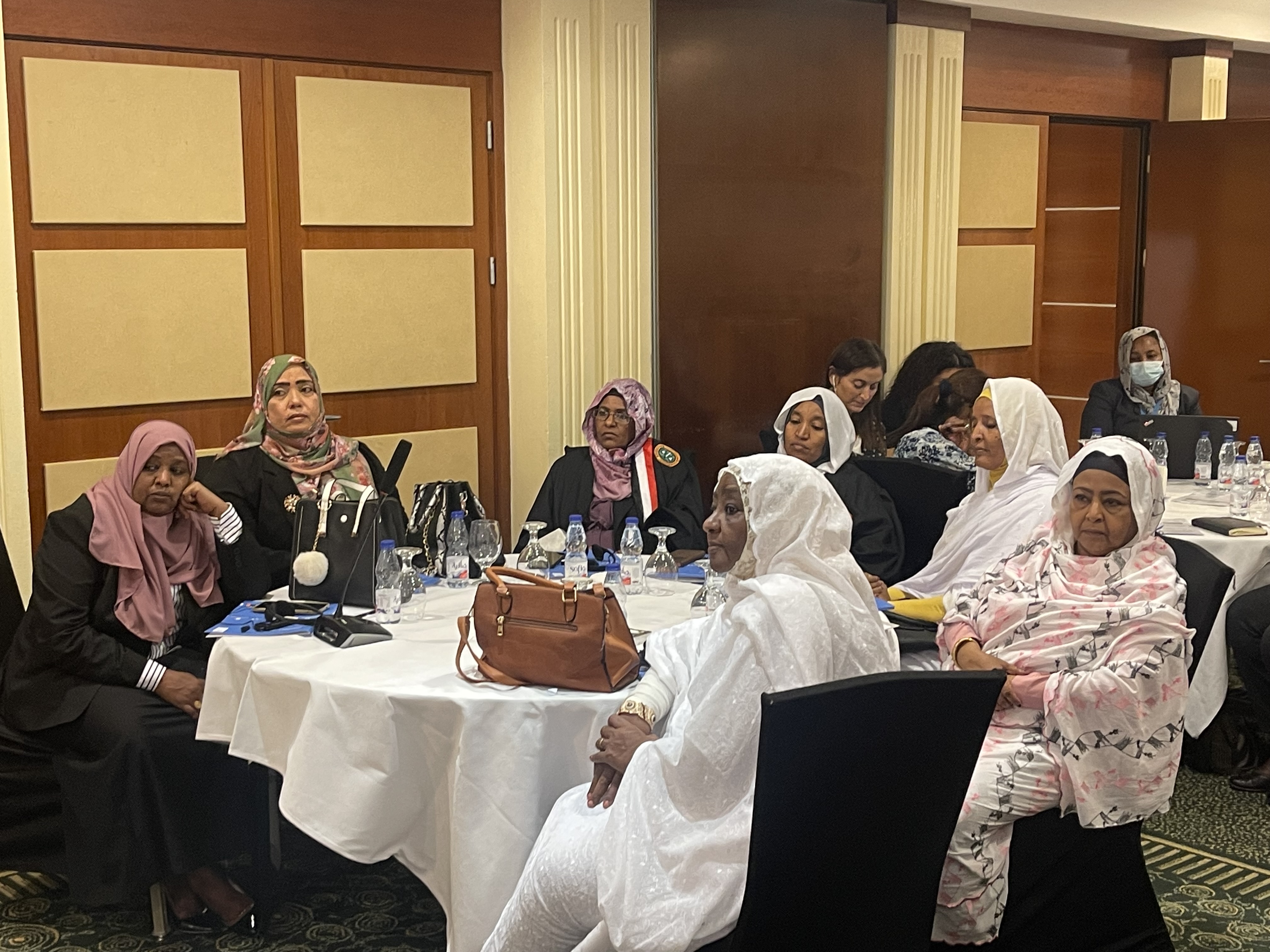 The event highlighted achievements and expertise of Sudanese women judges and facilitated discussions on ways to move forward to ensure equal and effective participation of women in the judiciary and decision-making levels in Sudan.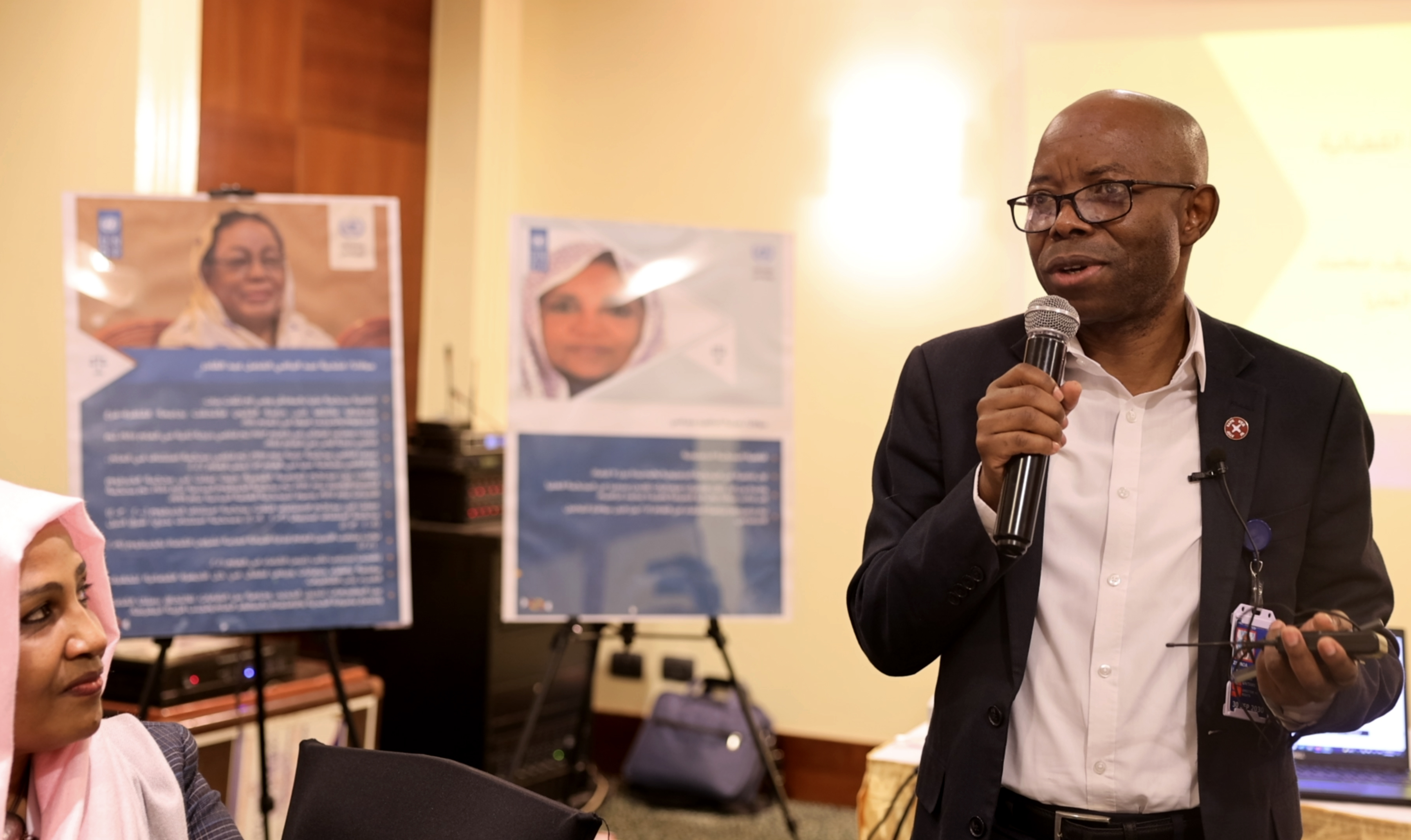 During the event, a documentary photo gallery exhibited the work of five pioneering senior Sudanese female judges, while introducing their dedicated long service and devotion to justice in Sudan and highlighting the entry of the first Sudanese female Judge in 1965; and the first female Chief Justice assuming post in 2019.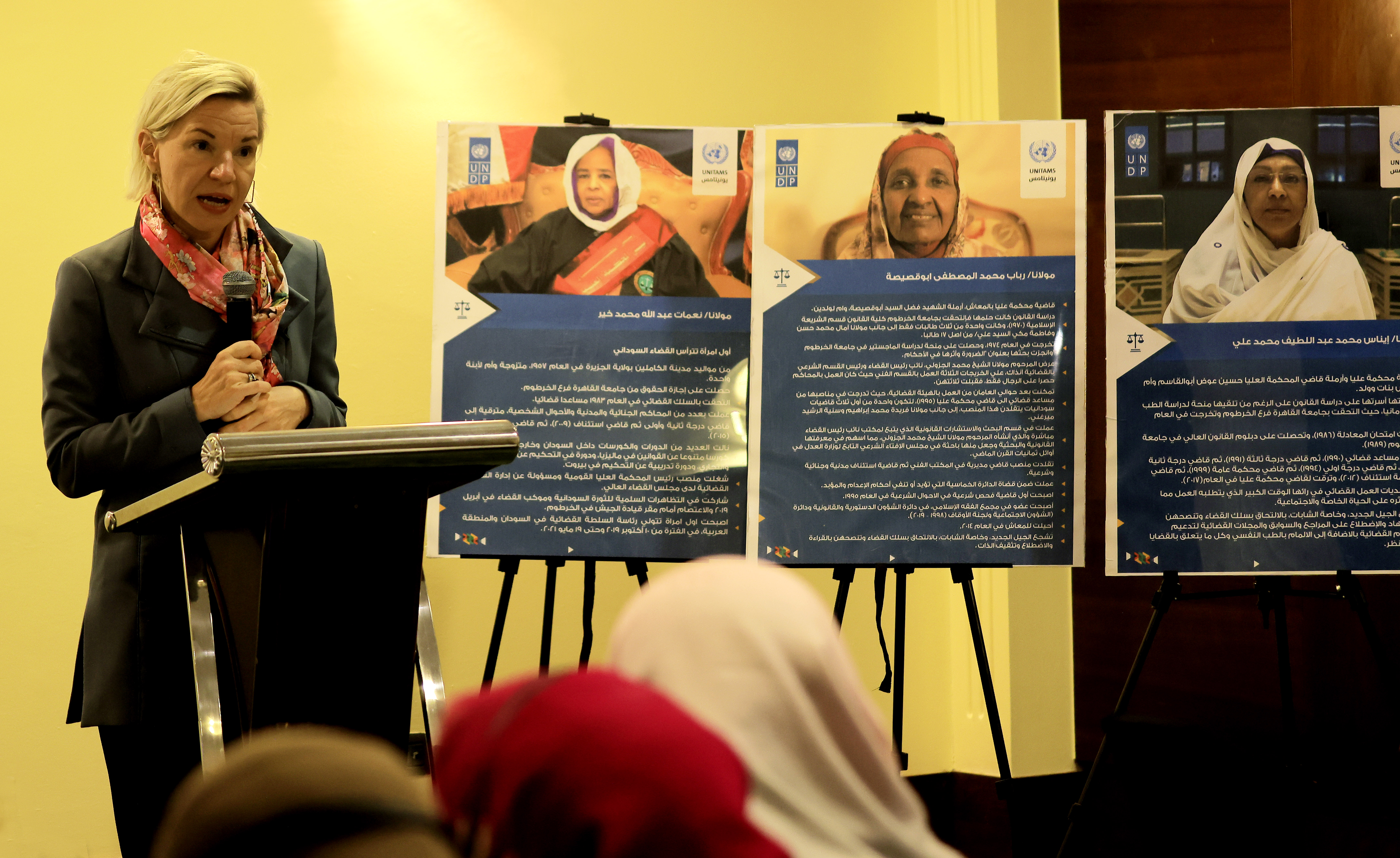 Romana Schweiger, Senior Rule of Law Officer at UNITAMS underlined that diversity in the judiciary is critical to enable it respond to diverse nature of cases brought before it. She encouraged senior female judges to share their expertise and experiences with female law students and young professionals as a mean to inspire them to follow their lead.
Female judges and the UN family in Sudan agreed to identify themes and activities for commemorating the International Day of Women Judges in the years to come, through education and public awareness-raising activities to promote full and equal participation of women at all levels of the judiciary.